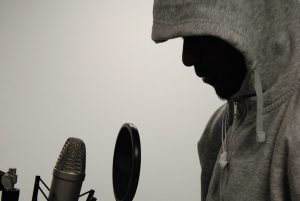 This last year, Rap music has been invading French territory. Everybody listens to Rap, whether they like it or not. This type of music, which was a little bit rejected at first because of his vulgarity, has become gradually the most popular in France . A recent example is Bigflo and Oli, a French duo of rappers from Toulouse who won "best band of the year" award against Indochine (French pop rock band), during the NRJ Music Awards broadcast live on TV, prime time.
Revered or hated, Rap music creates a debate and that, for many years. A couple years ago, Mc Solars, Iam or NTM were the pioneers of French Rap, they were really popular for the youngest but the most appreciated kind of music was still Rock, then. Rap music was seen as a vulgar music performed mostly by bad boys and gangsters. But things have changed now. First, the way to perform Rap has changed with the diversification of this music. Now, we can see different types with different rhythms, different melodies and different topics. Before, the rapper's main goal was to denounce something, some injustice, a discrimination but things have changed. Today, rappers make rap song like singers make pop songs, with long chorus and rapid rhythms which makes people wanna dance more than think. When i say that, I think about artists like l'Artiste and his song "Chocolate" or Jul with "Tchikita" who make respectively 228 millions and 191 millions views on the internet.
Apparently, Rap is the music which makes the most money today, as far as selling discs, live concerts or showcases are concerned. In my opinion, the best advantage of Rap today is that it touches everyone. A lot of rappers have changed their way of performing over time. Some of them remove the insults, the vulgar lyrics and they replaced them with love lyrics or happy lyrics for example. For a lot of professionals, the rappers who make "commercial songs" can't be considered like real rappers because at the origin, Rap was just composed with a simple beat and conscious lyrics. I think it's wrong to say that today's Rap is not Rap, it has just evolved like a lot of things in life and we have to accept this. Now, rap makes people dance and that's a good thing. However, "real" Rap with simple beats and deep lyrics still exist, Kery James and Hugo TSR for example are pretty representative of this style of music. The purists listen to them, but unfortunately, the majority of the media avoid them.
Rappers are now in the movie industry
We have seen the expansion of Rap in the recent years with the presence of rappers more often in the media, including TV and cinema. Now, we can frequently see rappers' interview in the press, packages on rap band on the radio or TV programs dedicated to Rap. A lot of rappers are ubiquitous in all the media. It's the case for Niska, Bigflo and Oli, Niska or Soprano for example who are regularly invited on music channels or TV shows. Rappers are respected now, some of them like Nekfeu or Kaaris have recently played in full-length feature films. Henceforth, rap music is seen by the mainstream like a real art, in the same way than films or other music types.